ANNOUNCEMENTS
6 months ago
Brrr! It's definitely winter time. If your child has misplaced their jacket, coat, sweatshirt, hat, gloves or other personal belongings, you may want check our overflowing Lost and Found.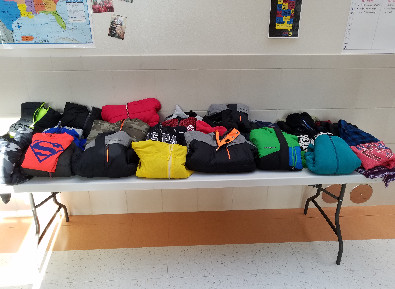 PTO is providing each classroom with a tub of recess equipment purchased with proceeds from the various fundraisers they've sponsored throughout the year including partnerships with local businesses (Chick-fil-A, Texas Roadhouse, and Buffalo Wild Wings). Thank you for your continued support!

PRINCIPAL'S PAGE - Harry Petty
3 months ago
Rossman Elementary is located in South Cheyenne near Orchard Valley and the Allison Addition. The facility was named after John Rossman, an early pioneer and businessman. This school currently is home to 365 students in grades K-6.

The faculty and staff offer students a variety of innovative programs designed to meet the needs of a diverse student body. These programs focus upon the development of skills that will enable our students to become lifelong learners and productive citizens.

The current initiatives include implementation of the Professional Learning Communities, a team approach to the Guided Reading Program, an Extended Day Learning Program, Student Recognition Assemblies, PBIS (Positive Behavioral Intervention and Supports), and AVID (Advancement Via Individual Determination). AVID Philosophy: Hold students accountable to the highest standards, provide academic and social support, and they will rise to the challenge. AVID Mission: Close the achievement gap by preparing all students for college readiness and success in a global society.




We welcome you to our website and hope that you will find this information helpful.